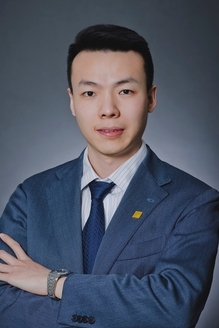 Alex SUN
DL Holdings - COO
DL Holdings    COO
---
Mr. Alex Sun is the Chief Operating Officer of DL Holdings. He has extensive experience in mergers and acquisitions, private equity and financial lending. He has participated in the planning and implementation of mergers and acquisitions and business turnarounds in Hong Kong Main Board listed companies and has led companies to the successful inclusion in the MSCI's China Small-Cap Index. He has participated in the planning and execution of Hong Kong Main Board Media listed companies' industrial upgrades.  Participated in the planning and implementation of the industry integration of Hong Kong GEM technology listed companies, the introduction of multiple high-quality business assets and strategic partners; and the participation of funds in a number of listed companies in Hong Kong and US.
Mr. Sun also has extensive investment and consulting experience in primary markets. He has been involved in the planning and execution of more than 1 billion USD in investment in TMT private equity projects. He served as a financial advisor for buyers and assisted in the leveraged acquisition of a listed Australian liquor company. He was the financial advisor to assist in financing IP content operations.
Prior to joining DL Securities, Mr. Sun worked at the Bank of Communications where he was responsible for credit risk assessment and analysis. He once worked in an international accounting firm and participated in financial auditing projects for several real estate and logistics projects.
Mr. Sun holds a bachelor's degree in accounting and finance from Hong Kong Polytechnic University.