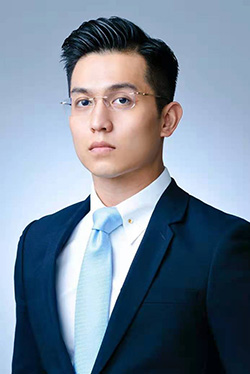 Joseph LANG
DL Holdings Group - Partner
DL Holdings Group Partner
DL Holdings CEO
---
Mr. Joseph Lang is an experienced entrepreneur and investor focused on the Greater China market. He is currently the Partner of DL Holdings Group and the Chief Executive Officer of DL Holdings.
Mr. Lang has abundant entrepreneurial experiences and has successfully raised capital for multiple ventures. Mr. Lang has led DL Securities to multiple successful primary market distribution deals with transactional volume of over 1 billion USD. These deals include: Uber, Lyft, Grab, Tencent Music Entertainment, DJI, NIO, Xiaomi, JD Logistics, etc.
Prior to joining DL Securities, he was the founder of a pawnshop group which was later acquired by a Hong Kong Main Board listed company for over 20 million USD. During Mr. Lang's tenure, he led multiple M&A transactions and increased market capitalization by over 400% which led to the successful inclusion into MSCI's China Small-Cap Index.
Prior to founding the pawnshop group, he was the co-founder of a Chinese-based secondary market fund, the "Lang Fund."
Mr. Lang received his bachelor's degree from the University of Michigan.